After graduation I had no plans to get a 9-5 job. One of my degrees is in Entrepreneurial Management, so it was time to build a business..
That was until the CEO of a local advertising agency called wanting to meet for coffee. He was starting the web development department of his agency and wanted me to join.
I accepted.
It is rewarding seeing projects you work on used by national and even global brands. I stayed there a few years and then jumped ship to a bigger agency that specialized in software development based on users research.
 It was at that agency where I really started to learn and understand the importance of UX, design, research, and testing.
On top of doing front-end development, my department was in charge of digital marketing for large brands.
Daily projects included:
search engine optimization
PPC management
web and landing page design/development
email marketing
conversion optimization
Working with large digital marketing budgets you are expected to show results. Without results, clients move along.. duh.
Wanting to keep the clients happy while meeting goals and deadlines, we were in a continuous cycle of research, A/B testing, tracking, and improvement.
I promise I am going somewhere with this..
Research
We all know the web changes daily. If you are set in your ways and continue to do the same things over and over online, you will be left behind.
With research comes learning.
Here we stayed on top of the latest trends and digital marketing strategies.
What was working, what wasn't. What did the latest Google algorithm update change in the SERPs, etc.
Knowledge is power and in this case it was a leg up on the competition.
Testing
All digital marketing online should be a continuous test. These tests help determine what is currently converting and what needs to be changed and optimized.
A/B testing landing pages, ad copy, website optimization changes and a ton of other things can uncover conversion rates you never thought were possible.
Without testing, your campaigns become stale and the results start to show.
Tracking
The best way to show results. Without proper tracking, how do you know which campaign is profitable?
With online lead generation this is call tracking, form submission tracking, etc.
This helps you determine if that SEO campaign or those Facebook ads that you have been dumping cash into are actually turning into clients.
Compiling and analyzing these tracking results uncover and give guidance on the things that are returning a ROI.
Improvement
What did we learn from the research, testing and tracking? Great.
Now make changes, create new tests on the winning variations and do it all again.
Nothing should ever be final in digital marketing. You can always create a variation in hopes of increasing that conversion rate!
So what!?
Why am I telling you this?
Hello LeadGenerationWP!
The themes on LeadGenerationWP were created from this experience.
Don't believe me?
Spend some time researching the most competitive and expensive keywords online.
Why?
I want you to see how the brands with deep pockets compete.
Do some searches around the following:
Insurance
Loans
Mortgage
Attorney
Go ahead. Head over to Google, do a search around those keywords, click some ads and organic results, and take note of what you find.
See anything interesting?
I bet you DON'T see:
homepage sliders and carousels
things flying in from every corner as you scroll
clutter and confusion
slow loading sites
mixed messaging
poor quality images
Here are some things you DO see:
simple, clutter free designs
clearly defined call to action
testimonials with real people
benefits and features
short lead forms
relevant imagery
social proof and FAQs
Cool… Now what?
Now go and implement these ideas and best practices into your website and start testing the results!
If you are a local business that provides a product or service, the competition is probably lackluster. I mostly see boring brochure type sites in the local market.
This is great news for you!
Design
Let's check some designs from some of popular brands online and how they relate to the themes offered on LeadGenerationWP.
When you start to really look at designs, you will notice that there is nothing really different. It is just the imagery and styling that make the design unique. Sure, there are some websites that have some wild designs, but those aren't normally the ones trying to get a user to sign-up, call, or purchase something on their website.
Hero Banner
We will first look at what I call the Hero Banner, this is one of the many homepage blocks you can enable/disable within your theme. You can also customize the Hero Banner settings from the WordPress customizer.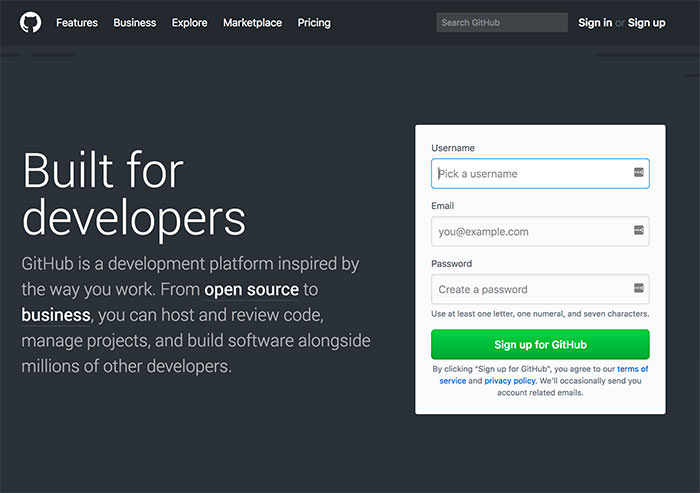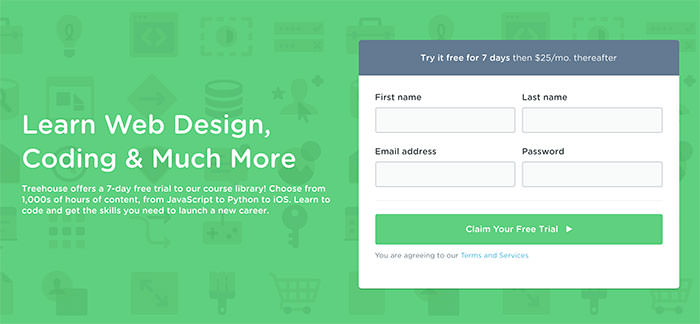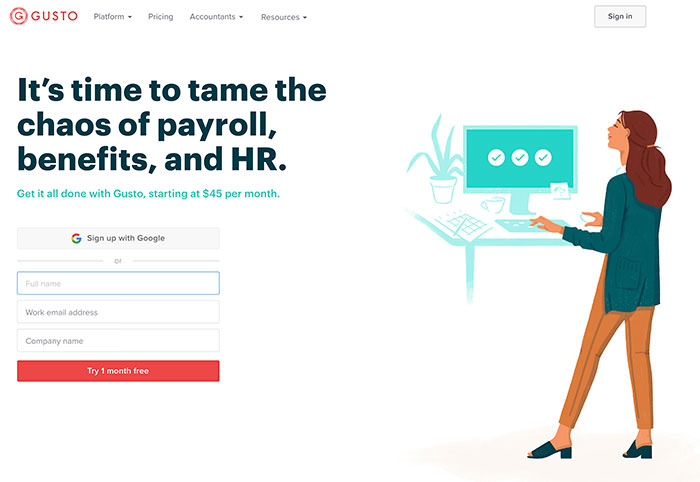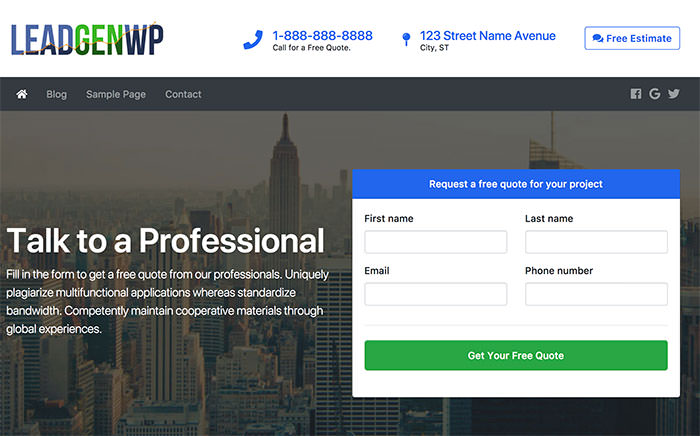 Notice what these hero sections have in common:
clear call to action
easy to sign-up/start form
clean and simple
Doubles
I call these doubles because the element is in two columns. One side is normally an image and the other side is text. Each row then alternates the text and image down the page.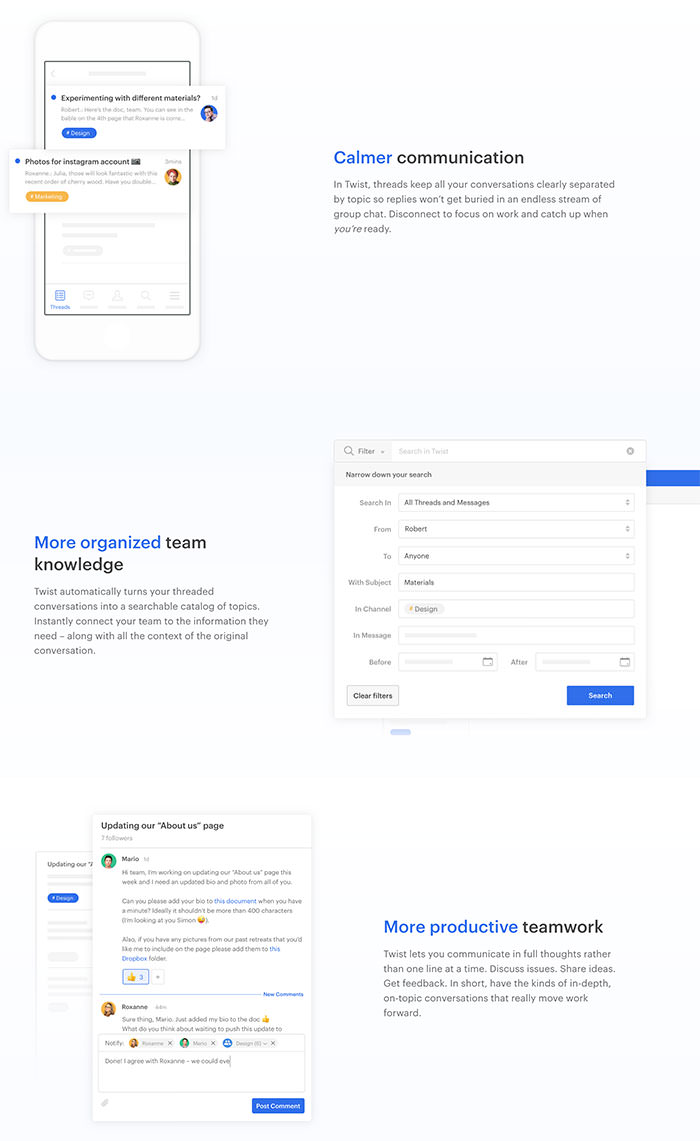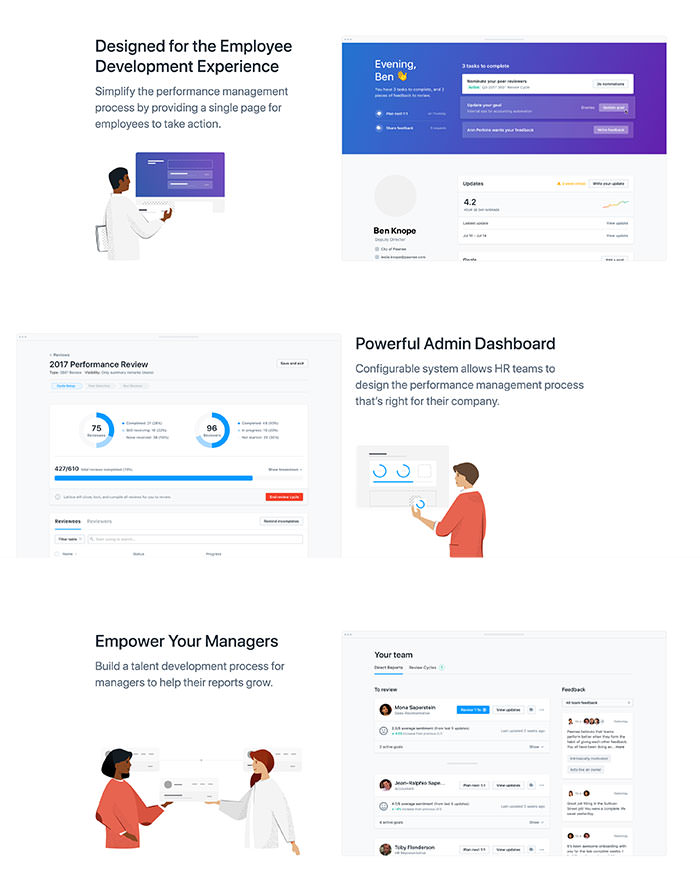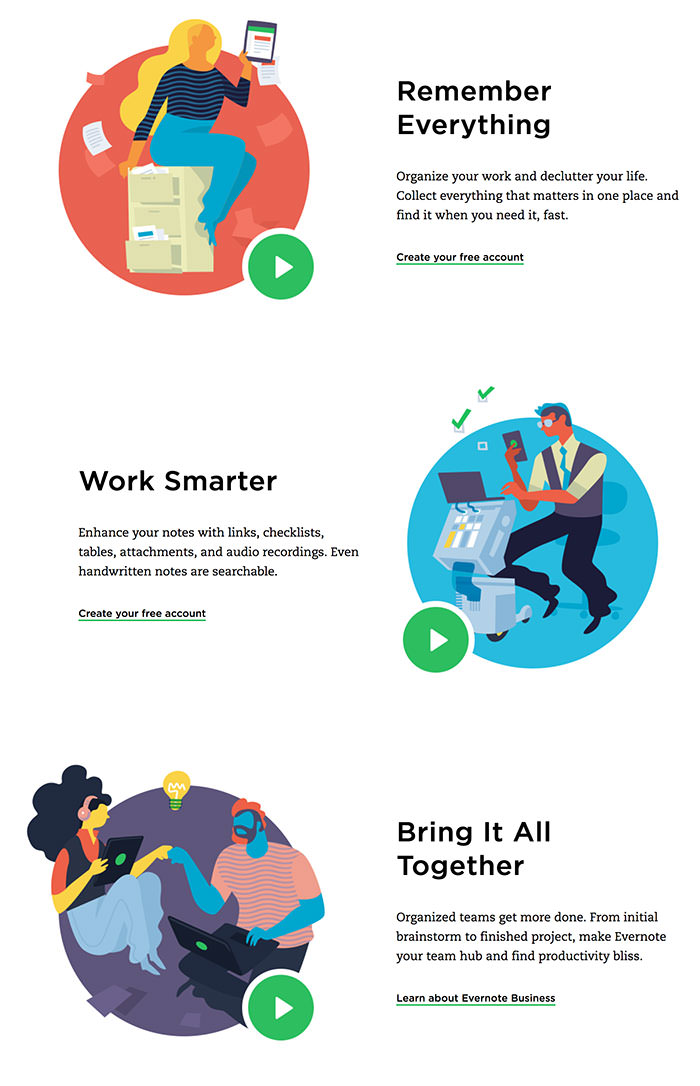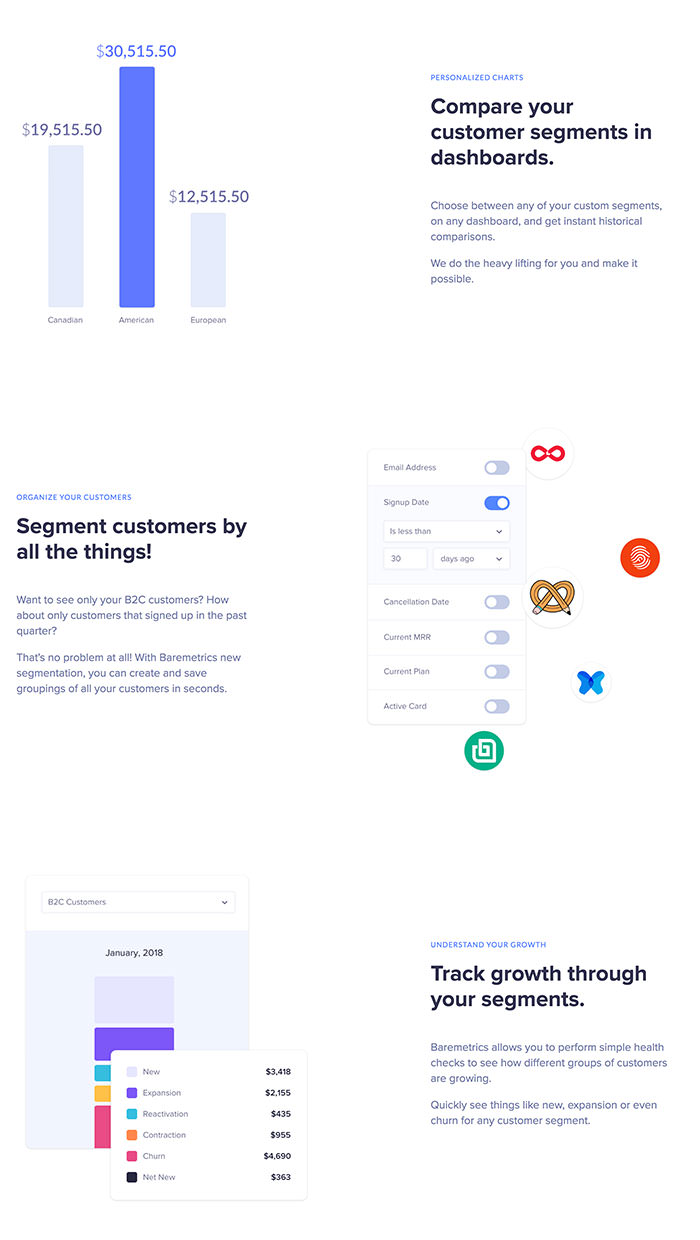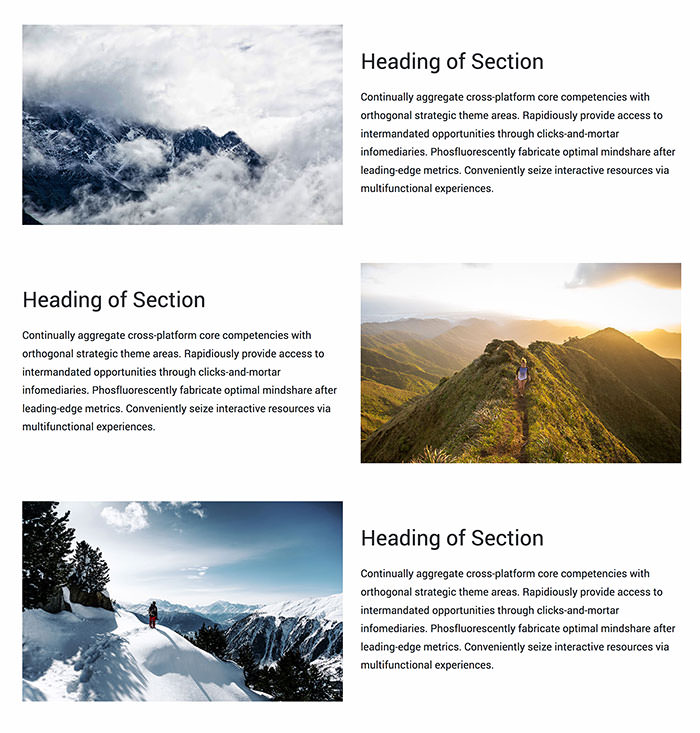 Hopefully you can see where I am going with this. All of the elements within the themes on LeadGenerationWP are inspired by best practices and established brand designs.
These elements include:
Hero Banner
Doubles
Features
Call to Action
Testimonials & Testimonial Carousel
Trust Badges
FAQs
Blog Posts
Compare these to the LeadGenWP and MaterialLeads demos.
I could go on forever listing different examples of each element. As you can see, the main difference is your brand styling and imagery.
You might be thinking, "I am not an online SAAS or online brand.."
That doesn't matter.
These are all examples of web design best practices that move visitors to a goal. In your case, turning them into a new customer!
Right Now
I currently don't have that 9-5 job working for an agency. I have since moved on and started doing my own thing on the interwebs.
I really like building and marketing sites that generate leads and sales. I have also been helping business owners with their online and digital marketing presence.
The starting point for all of these projects is a LeadGenerationWP theme. The reason for the post title is because several of the businesses have reach the yearly seven figure mark just from their online efforts.
Research, test, track, and improve.
Questions, Concerns, Comments?
Use the comments section below to ask any questions. I look forward to hearing from you.
Until then, start generating leads with LeadGenerationWP!